As temperatures take a dip, so does the skin's moisture. Here's how to fight back against the dry, parched, flaky and chapped lips and skin with just three products that are seriously budget friendly.
Colder months equally demand a good sunscreen, especially for the Face and neck that take the utmost beating. This SPF 50 sunscreen is tinted, doesn't leave a whitish cast and is perfect as-is for minimal makeup days.
Epiclin Cleansing Lotion
Mild, extremely gentle on skin; this cleansing lotion suits any type of skin and is perfect for fall/winter season. Skin feels moisturized, nourished and baby soft just in one use. Has no artificial scent and comes in a easy to use squeezy bottle.
*can be used on face and/or body as the shower gel
Lipz Lip Moisturizer
True to it name, this one maximizes the moisturization for the lips. It comes in an easy to use squeezy tube and feels like petroleum jelly, but a lighter version. This can soften the driest lips too in a day.
Price – 90 INR
Which products are your budget friendly options for this Fall/Winter?
Much Love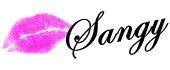 *PR Sample