I am generally obsessed with Perfumes and if its Spring/Summer I prefer more variants, my mood almost changes everyday.
While I prefer something very citrusy and strong scents, I often see myself deviating to musky and sultry scents too. Though at the moment, I am going through a phase of deciding my *The Favorite Perfume*, I have quite a few to share with you which happen to be the border line Favorites. But luckily today, I have something which I happened to love at second note. Yes, I'll explain why *-*
Sweet as honey and tender as jasmine. Wear it to enhance your sensuality and mirror the tenderness in your heart.
For the woman who loves with all her heart.
Firstly, it came off as a pretty strong scent; later it settled down to a muted yet sultry and musky scent which surprisingly lingered on more for more than 12 hrs (I mean at the end of the day you still get that faint scent, you get the drift right?)
Honestly, top notes don't seem to be my favorite but heart and base notes are. I often find myself loving Patchouli, Rose and Cedar, Vetiver based noted; anyhow this one is a sure keeper if you love scents that seem sexy and sultry and that linger on faintly for a long time.
Packing is simple and nothing fancy, that makes it convenient to carry around
And if you intend to try before purchasing they have this amazing feature called *Scent Box* where you can add samples of the scents you wish to try. You can add upto 3 testers and each tester costs around 55R, so for a 165 R you get 3 testers to try.
On a side note, testers are fun to keep handy in the purse for those emergency times. No?
Much Love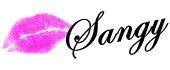 *PR Sample, honest opinion as always
Use code
193135909
during registration
to get an instant 5$ coupon to shop!!