Summer has finally settled and it's time I get back to planning and re-scheduling things so I can make a way for a nice time-out with family. Yes, much awaited long distance trip is over-due and I want to make the most of it as usual. Such plans totally get me psyched and I aim to perfection which unfortunately makes me to go over board in packing often.
But one thing this time that totally got me covered is the Fab bag . While they termed it as Nine to 9 Fab bag, but according to me this is a total knock-out and is just apt to be called Summer Holiday Beauty Bag.
A hair brush, shower gel and body lotion, anti-acne gel, blush and a super cool travel bag is what came in the April Fab Bag.
Now, all I need is a tinted sunscreen (think UVmed by Ethicare) and a tinted lip balm (want Pink Shock in Maybelline Electro Pop Collection) and an extra SPF Body Lotion and I am all sorted out. Travel and packing was never this easy for me earlier.
All I got to do is shop some maxis and summer sandals and I am all ready to rock!!
What did you get in your April Fab Bag? Did you love it too??
Much Love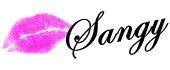 P.s – *PR Sample