At times, weekends are as busy as any other week days for me. I feel quite lazy over the weekends even to eat my breakfast let alone make, so styling or washing my hair is the last thing on mind. So I often look for options that ease out my day and get me going. And when it comes to going out and getting ready, I love my hair to smell and look great and what's better than a dry shampoo for this job!
I have tried a few in the past but honestly, nothing impressed me like
BBlunt Back to Life Dry Shampoo.
This below pic is from the last weekend, if you follow me on instagram already you know I have been out to meet my BFF for some shopping and fun time. Here I have used the BBlunt Back to Life dry shampoo to quickly refresh my hair and headed out!
**Dry Shampooed hair (thanks to overhead lighting hair looks greasy, but trust me it's not in real)
Has Fine Spray
Lovely Scent
Light Weight Formula
No Sticky Residue
Eliminates Oil
Hair feels clean
Unlike other dry shampoos, this one has a fine spray – means it doesn't spray the shampoo in volumes at once and hence it's easy to work with. Thanks to the light weight formula, it doesn't weigh the hair down too. It also eliminates the oil quickly, leaving a fresh scent behind. Hair not only feels clean and fresh but also leaves no signs of sticky residue.
However I this doesn't give volume, the only minus point!
That said, for its price it does a wonderful job. And on a brighter side, this is even available in mini size making this a wonderful travel friendly product.
Price – 550 INR
Have you tried this dry shampoo before?
Related Posts
Much Love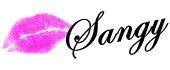 *PR Sample