Product –
Designed in Australia – Exfolimate is a handy mate to instant exfoliation and pore clarification without the fuss of scrubs and loofahs that only rub the surface of your skin without actually removing the problem. The secret is Exfolimate's innovative micro-groove technology etched into the smooth metal edge, gently lifts and removes lingering skin cells and debris to unveil younger, fresher skin.
Each Exfolimate box set comes in a two-piece Face and Body combination. The smaller tool easy exfoliates the face and neck, reaching those small crevices around the nose (and even behind the ears!) While the larger body tool quickly exfoliates your arms, legs, chest and back for spray-tan prep or removal.
Claims –
Provides deeper cleansing, enhanced exfoliation and superior moisturization Cleanses, refreshes and revives skin
Reduces the appearance of fine lines and wrinkles
Leaves skin feeling softer and looking brighter
Improves skin tone and texture
Reduces dry spots and oily patches
Increases the absorption of skin care products
Method –
I took this for a test run mid-shower (instructions on the box say so) prior to using razor. It's an important day tomorrow (its Valentine's Day remember??) and I had to look the best and nothing came more handy than this. This actually should be used a razor way (no exfolimate doesn't actually remove any hair), angled at 90 degrees and moved in swift motions to exfoliate and also let the tiny hairs free of the dead skin layering them so when the razor is used, the skin is baby soft and smooth.
Verdict –
This is actually so much better than my regular scrub. My skin is a lot smoother and softer post shaving and it feels incredible having such baby soft skin. Not to forget no traces of any inner grown hair either (the worst complication I often face)
That said, though this looks scary like a weapon believe me it's nothing like that and best part it's the best exfoliating tool you'll ever come across.
P.s – You might want to be little gentler with the exfolimate face tool if you have sensitive skin.
Can Exfolimate assist with hair removal, shaving, waxing or ingrown hairs?

Definitely….
Price – 3093 INR
Much Love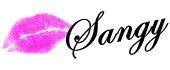 P.s – *Product was sent for review purpose
Use code
193135909
during registration
to get an instant 5$ coupon to shop!!