Another amazing product from the Garnier kitty is this Apricot Face Scrub. Believe me when i say am not a big fan of grainy scrubs, they often tend to make my sensitive skin super sensitive and also red. But to the contrary, this scrub didn't do any such thing at all. It just left my skin super soft and unbelievably smooth.
It comes in an easy-squeezy tube with summer style print and packaging. I Love bright colors on the products, they just are visually too tempting and hard to resist. Formula is creamy with fine grains, which is delicate on super sensitive skins too.
The Promise
The unique formula gently scrubs away the dead skin cells leaving the skin soft, smooth and radiant.
The Method
Take the required amount (pea size for face) and gently massage over the damp face using finger tips, concentrating on the corners of the lips and the nose (avoid eye contour area). Wash off with luke warm water.
P.s – I prefer to use luke warm water always, pls feel free to use room temperature or even cold water if you like.
Frankly, I love this scrub for its fragrance and the feel it leaves behind. Suitable to all skin types, it makes it all the more coveted. Travel friendly packaging, it's one gentle scrub I have come across recently.
P.s – *PR Sample, refer my Disclaimer for more details
Stay Beautiful….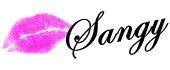 Use code
193135909
during registration
to get an instant 5$ coupon to shop!!