Few days back I was totally excited to shop from the site

Luxola.com

, more so for finding so many amazing brands I always wanted to try (Beauty Blender and

Philosophy

for example). I am a beauty junkie and a very picky one at that. I wanted to try many brands but not having easy access and proper delivery facilities always made me furious. But now no more, package from Luxola was delivered without any hassles and YES they ship to India, yay !! *-*
So what's

Luxola

?
About Luxola
After spending a few years working in Southeast Asia, skincare-product addict Alexis Horowitz-Burdick discovered a lack of reliable and efficient e-commerce platforms offering a vast range beauty products within the region, and decided to step up to the task. Luxola was born in mid-2011.


Achieving the overwhelming support of both consumers and investors, Luxola has very quickly grown into becoming the #1 destination for beauty in Southeast Asia, serving customers in Singapore, Malaysia, Thailand, Indonesia, Australia, India, Philippines, Hong Kong, Brunei, and the United Arab Emirates.
Eye Hope – Eye Cream – 2753 INR
Hope in a Jar – High Performance Moisturizing Cream – 2753 INR
Wet n Wild Megaslicks Balm Stain in Red-dy or Not – 368 INR
Wet n Wild Megaslicks Balm Stain in Lasy and the Vamp – 368 INR
Unfortunately there are no Philosophy products on the site at the moment, but here's little info on the brand.
I have already tried Philosophy products and i just love them!! A detailed review will be up soon.
Will do the swatches and a detailed review soon!
P.s – use
BLX-ADDICT for a 15% Discount on your first order. This offer is valid till end of April. So Enjoy!!
Much Love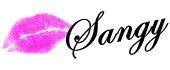 Use code
193135909
during registration
to get an instant 5$ coupon to shop!!