It's finally Spring time here and as much as i love wearing the colorful and spring/summer prints and have fun in the sun, i often worry myself over the transition in the climate which wreaks havoc on my super senstitive skin.
My skin is no longer friends with nourishing and super creamy face washes and it instead now craves for a refreshing yet non-drying formulas. As much as scrubs are the first and foremost need for the skin at the moment, harsh and abrasive ones are a complete NO for me. As the heat makes my skin super sensitive, anything abrasive or harsh on skin leaves it red; only to leave dry patches behind.
And luckily right on time, i got my hands on Himalaya Herbals Aloe Vera Face Wash and Purifying Neem Scrub. They not only keep my skin clean and refreshed but also give a healthy glow.
Here's how –
How I love to Use –
Every once a week i take both face wash and scrub in equally portions and gently massage my face and neck for 2-3 mins.
Later, gently rinse off with luke warm water.
Pat dry and use the toner and follow rest of my skincare routine.
I have often used scrub 2-3 times in a week (when i have spl ocassions) but when using any Scrub more than once during the Week it's always ideal to use very little quantity, do the gentle massage and stick to water at normal or cold temp to rinse off and followed by good nourishing moisturizer.
This method often proved to make my combination-dry sensitive skin super happy and even glow!!
That said, these are very mild and gentle on skin making them perfect for any type of skin condition (normal – troubled skin) and climate/season too.
Face Wash is priced at 100 R for 100 ml quantity while the scrub is priced at 130 R for 100gm.
Shop the Post
Stay beautiful…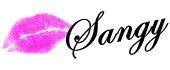 Use code
193135909
during registration
to get an instant 5$ coupon to shop!!