So here's what came in mail recently –
Elizavecca
Elastic Pore Cleansing Foam
Green Piggy Collagen Jella PAck
Milky Piggy Origin Ma Cream
Milky Piggy Carbonated Bubble Clay Mask
Lei Lani
Whitening Finisher Weat White Face
Klairs
Rich Moist Soothing Mask Sheet
All Good Scents
I have already started using Elizavecca Products and would be reviewing them soon. On a side note, Milky Piggy Origin Ma Cream is my favorite of all!
Next favorite from the lot, stands to be the Perfume I got from All Good Scents. I haven't expected to like it even but am happy to say, this stands to be my favorite perfume at the moment!
And I can't wait to use the Klairs Mask Sheet. I personally love mask sheets quite alot and now if it's from Klairs, it's pretty exciting.
Lei Lani Whitening Finisher is one thing am sure I would love. I have already used Whitening Body Cream from the brand Lei Lani and I seriously love it. The finisher sounds very promising!
Lastly, these two came from Maybelline. Can't wait to try the new Colossal Liner and the eye pencil liner in Jade.
Have you tried any of these before?
Much Love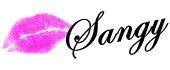 Use code
193135909
during registration
to get an instant 5$ coupon to shop!!