Benton Honest Cleansing Foam happens to be my 4th product from this brand and I am seriously loving it. I usually love foam based face washes, they are more gentle on skin and doesn't rip skin off the moisture. So here I am today talking about one of my current favorite Cleansing foams.
How to Use –
Take small required amount onto wet fingers and make foam.
Apply on face to deep clean.
Wash off with water at room temperature
Honestly, you don't need much product. Tiny amount is good enough to make foam to cleanse the face. However if you clean the neck too, be little generous.
I prefer to clean my neck also in similar fashion as I really love how nice my skin feels after wash. This comes in a travel friendly tube and smells wonderful.
Apart from Foam, I have tried and used their Aloe BHA Skin Toner (read my review here), Snail Bee High Content Essence(review soon) and Aloe Propolis Soothing Gel (review soon).
In general all the products from Benton are safe and perfect for any type of skin. So what have you tried from Benton?
Price – 13.98$
Qty – 150 g
Much Love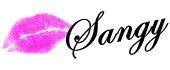 P.s – Product was sent for Review, however opinions expressed here are my own and am not compensated in any manner