I am one among those who needs a constant change and challenge in Life. And when it comes to Hair, I go through different phases. If you had asked me few years back if I would ever color my hair red or in similar shade, I would have laughed!! Red in Hair, I wouldn't have dared to. But times change and so are opinions. I was not really prepared to have auburn/red tinted highlights in hair but I definitely wanted something dramatic.
I wouldn't exactly call them streaks as they don't stand out making me look like I just did something insane to my hair (oh believe me, for the traditional type I am; everyone would have thought so) instead its like a soft play of colors. Am so glad my stylist chose two colors and also customized them to suit my hair and skintone. Soft brown and Auburn lights in hair, definitely makes my hair look gorgeous when styled. Unstyled, naturally dried hair looks much more ravishing too. My hair has turned to slightly curly from wavy (not that I complain, color often have such impact on my hair) and I look totally different person with the natural curls. More on that natural and curly hair look, today am showing you how it looks after I style and/or straighten with my Corioliss Pro.V hair straightner.
Here's the first one where I kept the hair little poker straight and little unruly for the soft grunge look –
This pic taken just couple of days after my #hairisfashion styling at Lakme, so you can see the hair looks perfectly trimmed and the cut is crisp.
Here's another pic, taken after a week or so where I went for a soft and mod look –
Kept the makeup to basics and played more with the Accessories here.
Honestly, I am pretty happy with the overall look I have been given. No exaggeration, the colors the cut and everything else was customized for me keeping in mind that I don't experiment too much and go too radical and also paying attention to details like I love to do a pony when I am at work and/or when I am out and about doing chores. Same time, I didn't wanted a rather too bright red and definitely wanted bangs (a little different from the ones I had previously). So much customization with all the latest cuts and colors from the Lakme's #HairIsFashion The Show Stopping Hair Collection.
So what do you think? Loved my hair styling?
If you did, you can get a makeover too at Lakme Salon; enter the Giveaway here –
https://thelipstickaddict.com/2015/02/win-makeover-with-lakme-salon.html
P.s- This post is part of the 
"#HairIsFashion With The Show Stopping Hair Collection" campaign for Lakme Salon and Indiblogger.
Stay Beautiful…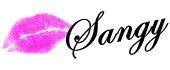 Use code
193135909
during registration 
to get an instant 5$ coupon to shop!!