I am not very much into soaps but I simply love the idea of luxury and natural goodness anyday. So naturally when I was sent these handmade soaps recently, I was more than happy to see which one would be my favorite.
Today, am talking about Lilac Fresh Handmade Soaps in Banana a Day from Fruit and Veg Collection and Burning Desire from Limited Edition Collection.
And now why I love these (and infact why you should love too)
Olive Oil

– acts as a Moisturizer, Antioxidant and Exfoliator.
Shea Butter

– Repairs wrinkles and scars, Antioxidant, Deeply Moisturizing, Skin strenthening, UV Protecting, Skin regenerating, Muscle ache healing, Collagen production stimulating, Minor cuts and buns healing.
Essential Oils

– Most essential oils are high antibacterial, antifungal and antiviral. They are pure and 100% natural.
And here are top 5 reasons for this being a-must-try product
It is safe, it is natural and it is cruelty free. Does anyone need more reasons?
Much Love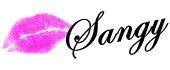 P.s – *PR Sample



Use code
193135909
during registration
to get an instant 5$ coupon to shop!!