The Product
The Promise
Anti-Fine Lines
Whitening
Fights 1st signs of ageing
Glow and fairness
SPF 21
The Method
Apply all over face and neck after a gentle face wash
The Verdict
Skin looks alot glowy and fair than before (after using it regularly for last 15 days)
I wouldn't say my skin turned White but definitely its alot brighter and am very happy with that
Day cream with SPF is always welcome, can skip that extra step of applying Sunscreen
The cream has sort of bounce when you touch it, this definitely speaks a volume about anti-ageing ingredients. P.s – The same bounce is not found in 20+ cream.
What i dislike most is the fact that it leaves a whitish cast. Ideal not to be too generous with the application and also blend blend blend and set it with a translucent powder
Lastly, deciding on how well this works on fine lines and 1st signs of ageing is still debateable. But for the brand name i would like to think it would deliver on its promise and to confirm same it would take time.
That said, this product is definitely worth the shot!
This also comes in a tube form (18gm for 149INR) and is perfect for the trial period.
Much Love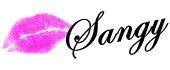 P.s- *PR Sample, refer Disclaimer



Use code
193135909
during registration
to get an instant 5$ coupon to shop!!