After the
Electro-Pop Collection
,
MaybellineNewyork
has added 3 more new shades to their Baby Lips collection. And today am showing you two out of those three,
Berry Sherbet and Spicy Cinnamon
–
Right on time, Maybelline has come up with much wanted colors for the Monsoon/Winter season. Berry shade is one of the most sought after colors for the colder climates and Maybelline made itself stand out with their new collection themed on similar colors and with added advantage of the balm to nourish and moisturize lips, what more, we can now happily ditch the dark lipsticks and go Au Naturale with all new baby lips care.
While these two seem pretty good, I am coveting the color/shade I missed and I hope over the weekend I would be able to grab that one.
But out of two, Berry Sherbet seems more appealing to me as I do not at all love any shades of browns at the moment. That said, Berry Sherbet seems to be working well even on pigmented lips while spicy cinnamon leaves pigmented lips more unappealing with the brown tinge. However, both of them are easy to apply, moisturizing and also the colors are quite buildable.
Price – 175 R
Buy – Nykaa.com
So which shade have your picked? Would you replace your lipstick with baby lips now that they introduced new-dark colors?
Much Love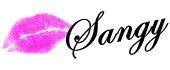 *PR Samples