They say Happiness comes in small packages and this stands true for MSM.
MSM stands for My Style Mile, a beauty box available for monthly, quarterly, half yearly and even annual subscription. Priced at 495 R for a monthly box, this comes with Free Shipping facility all over India.
And today am here to show you the February Box contents –
Contents
Organic Harvest Green Cucumber Toner – Fullsize
SoulTree Shower Gel sample
Maybelline ColorShow Nail Polish in Tenacious Teal – Fullsize
Innisfree It's Real Cucumber Face Mask – 1 pc
All Good Scents samples – 2 pc
Organix Tulsi Green Tea sample
Chocolates
Bonus – The Body Shop Moringa Soap
Keeping the Valentine spirit alive and Spring theme close, the touch of green tea and chocolates was pretty nice!!
So, unlike the other beauty boxes which run you through a series of questions to personalize the box for a different experience, this one totally stands out. And yet, surprisingly it blew me away. Keeping the theme close to Spring, their products have been categorized on basis of the transition and change we need to make in our skincare routine and also added some makeup things like that polish to help you through getting ready for the coming days.
Though my first initial reaction was, wouldn't they need more details about me to send a nice box of surprise goodies to make me happy?? Surprisingly, again am very much happy with the box.
Its certainly a different idea but a well thought out one too! And I totally recommend this one to check it out, while I go and subscribe myself for the coming months boxes *-*
Like what do you see? You can visit them here to know more details and/or subscribe for their box –
Much Love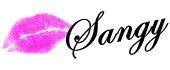 P.s – The Box was sent for Review purpose, refer my Disclaimer to know more
Use code
193135909
during registration
to get an instant 5$ coupon to shop!!