This month's Fab Bag has come in much festive colors to brighten up the mood and spirits. They have added the ethnic touch to the bag which I love. I have been very much interested in their bags lately as they always make sure it matches the theme and/or the current season which I think is pretty awesome. I still have some of their previous bags which I cherish the most; the post on same would be for some other day though!!
Spa

Ceylon

Green Mint Cooling Foot Relief

Nyassa Oceana Foaming Face Scrub

Palmer's Cocoa Butter Formula Lotion
Makeup Revolution Vivid Blush Lacquer
Spa Ceylon Green Mint Cooling Foot Relief –
this is the product am most excited about. Though I hate any product that comes in a tub (purely for the hygienic reasons and the not-so-ease of use), at times I just ignore the same if the product is my favorite or sounds promising. And with my feet lately feeling super uncomfortable for reasons unknown, my reason is the latter. Am hoping this would ease my feet and make it feel refreshingly comfortable.
Nyassa Oceana Foaming Face Scrub –
not so excited about this one as I have quite a plenty of facial scrubs on hand to try and test at the moment. That aside, the scrub seems extremely mild which infact is perfect for sensitive-combination skin like mine; so I might give a try – I don't know!
Palmer's Cocoa Butter Formula Lotion –
this has to be one of my favorite skincare brands. I have used and loved their products before, so as usual am hoping I would continue to love. On the other hand, I wonder if the lotion from Palmer's always smelled so! As it's one thing that has been playing on my mind if I still like it?
On a side note, coming months I might be forced to layer up lotions and body creams; so you never know I might just empty this!
Makeup Revolution Vivid Blush Lacquer –
this has to be the product am not even going to open the seal of. I don't use blushes and it's such a waste to just open the seal and let it lay in my stash untouched till its expiry date. This definitely is going to one of my friends or I might just add this to the hamper am getting ready for my coming giveaway!
Overall, it's a pretty good bag again. One makeup product and rest skincare, exactly what we need for the coming Winter!!
Have you got your Fab bag yet? What's your favorite this month?
Hope you all had a lovely Dussehra!!
Much Love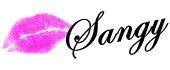 *PR Sample