Hello Aloe Ultra Lite Day Lotion SPF 20
With Summer just around the corner, its time to stock up on more SPF than before and also stash one in handbag too. But more often than not, we skip the SPF for varied reasons and the most important one is – the white cast it leaves behind on the skin.
If you have just nodded and understood my point and also realize and agree what damage we are allowing to our skin by skipping SPF, relieve yourself, I am back today with the review of an amazing SPF I came across recently. Its Plum Hello Aloe Ultralite Day Lotion SPF 20
If you have followed me for long time now, you'd know this is probably the only second Sunscreen Lotion am ever talking about here on the blog(in 3 yrs). So rest assured, I really loved this product way too much.
Here's why –
Comes in travel friendly and spill proof pack

Leaves no white cast behind, even if you slather up

Leaves skin feeling moisturized, smooth and fresh

Absorbed by the skin almost immediately

Light and non-greasy formula

It can be used even under makeup

Perfectly suits Sensitive, Combination-Dry Skin
Apart from all the above here's the other details from the Brand itself that are quite impressive –
200+ nutrients from aloe juice help repair, moisturize and nourish skin. Aloe is our favourite "light" nutrient for the skin

All-safe ingredients. No "doubtful" ingredients like parabens, phthalates or PABA

Smart formula – a little goes a long way
Aloe juice


We chose aloe here for its healing properties. 75 nutrients and 200 active compounds including 20 minerals, 18 amino acids and 12 vitamins from this natural wonder keep good chemistry going inside your skin, even as you sweat it out in the sun.
Sunscreens


We have chosen widely accepted, commonly used sunscreens and a tiny bit of mineral sunblock here – no rocket science, really. PABA went out of favour as a sunscreen long back, and should stay that way.
Moisturizing cocktail


We've chosen a cocktail of moisturizers that is light, effective and helps the sunscreens blend well into your skin. No heaviness or white patches. You will be surprised how light and easy this SPF20 moisturizer is!
Other Ingredients


Aqua (Water), Aloe Barbadensis (Aloe Vera) Leaf Juice, Benzophenone-3, Cetearyl Alcohol, Ethylhexylglycerine, Fragrance, Glycerin, Helianthus Annuus (Sunflower) Seed Oil, Octyl Methoxycinnamate, Phenoxyethanol, Stearic Acid, Titanium Dioxide, Triethanolamine
Honestly, no Sunscreen works for me many times. Either I reject it due to the whitecast it leaves or plain reason for it not being user-friendly (lol… i know, i know). Frankly, who wants to dip their fingers into a tub and scoop out SPF or any product. That's one big turn off, for me atleast.
Now all that solved, this is an amazing product for me; simply for it being Parabens and etc., free, suits my sensitive skin, leaves no whitecast and to top it all its travel friendly.
Best part, i am pretty famous for being clumsy. I often tend to drop the products on the floor, so with this one am on safe side. My SPF atleast wont ditch me mid-way by breaking itself into pieces. How awesome is that ?? *-*
for an instant 10% discount on your order
I have been using this for almost a week now and twice a day. And a
m yet to see how long this 50ml would last me, so i will keep you posted on that point soon.
That said, i have placed an order for a Body Wash (i just love bodywashes anyday) and guess what, there's no minimum cart requirement. Yay!!
Also you can use my coupon code for 10% discount + 1000 points which are equal to 100 INR (which you will get when you register with them) and all this with free shipping and no minimum cart requirement. Weekend couldn't get better than this!!
Much Love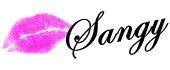 P.s- *PR Sample