Back in December I had the opportunity to try out the Schwarzkopf BC Bonacure Hair Therapy Products. You can read my quick review of all the products here –
Schwarzkopf BC Bonacure Products Review
And out of all the products, my favorite stands to be the Repair Rescue Deep Nourishing Treatment Mask. Its been almost 3 months and I have only finished half of this tub, so imagine how amazing this one is. I can't imagine my hair care ritual with out this mask now.
I often use hair straightener, blow dry and some major hair styling too, but this one takes care of all my hair woes and that includes Dryness too.
So, here's why I absolutely love this one –
Products from Schwarzkopf are Salon formulas, the main reason why they tend to perform so amazingly well. Same time these are bit expensive but let me assure you, these are totally worth every Rupee.
Much Love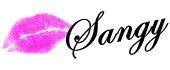 P.s – *PR Sample, refer my Disclaimer
Use code
193135909
during registration
to get an instant 5$ coupon to shop!!