Lei Lani Wear White Body Whitening cream is one of the Skin WhiteningProducts I have tried recently.
Firstly, I wouldn't term this as whitening product, it definitely brightens up the skin and makes it look all glowy, but not whiten (in my case anyway).
Honestly, I have been on a lookout for a product that can instantly add a little glow and brighten up my skin whenever needed. I often find my skin lifeless and dull when I am under lot of work pressure and stress. So this was quite a welcome to try. Here's what I love about this product –
Comes in an easy to use tube

Can be used for Neck, Elbow, Knee, Hands, Arms and Legs, Any Dark parts of the Body and Face too (read under arms, bikini line and butt too)

Doesn't leave a whitish cast (like many of the whitening and/or brightening products do)

Has Pleasant fragrance

Shows results in just few uses
Unlike many other whitening products, this is not a wash-off mask/pack. It's a body cream and it absorbs quite quickly and doesn't leave the skin greasy or feeling sticky.
This can be used alone and/or under makeup on face. I have used in both ways and I find it quite comfortable just using it with a sunscreen for any regular day.
That said, my elbows and neck never looked this better before. Skin not only looks even toned but looks pretty glowy. Though, I must say this might be temporary but it's all worth it and is still safe anyday when compared to the harmful bleaches we end up using for a glowy and even tone skin. No?
Price – 17.49$ (currently on discount, original price 24.99$)
During Registration on Wishtrend, use code

193135909

for an instant 5$ coupon to shop
Also check out the other products from the same brand here – Lei Lani
Much Love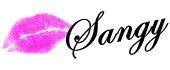 *Not a Sponsored post and has Affiliate links