One of the secrets to having great skin is a regular and systemized Skincare Routine and everyday care. For me, I often rely on my favorite Korean skincare products and sleeping masks. Truth be told, these products and/or masks have improved my skin like 2x times since I started.
And talking about masks, sheet masksare another favorite of mine. If you have read my previous post (you can read the same here – Korean Sheet Masks), sheet masks are one of the things I constantly hoard on.
And today, am here to show what I received recently from Skin18.
Can you imagine my happiness? I bet you can't!
Like you can see, my favorite 3 sheets from this lot are these! Their packing is way too pretty and I really can't wait to try these on.
However, I have tried these Syringe samples already and I must say am so loving the *Ben & Sera 7 days Whitening Miracle*. This serum kind of makes my skin look smooth and bright. I just can't resist myself checking out how good my skin feels already – it's just been only 2 days since I started using!
On the other hand, my first attempt at using *
30 days Anti-Aging Project
* was a big disaster. I ended up dispensing a week's serum and I deeply regret it. These syringes are a bit tricky to use but honestly are kind of fun too.
Now that aside, Skin18is a HongKong based Korean Skincare and Cosmetic website that offers brands like Banila co, BeautyFriends, Ben & Sera, Etude House, Foodaholic, Graymelin, Grinif, HolikaHolika, Innisfree, Laffair+SOC, Mediheal, Mirum, NatureRepublic, Oull,TonyMoly and others.
While I just got excited at Etude House itself, the thought of trying out some brands unknown to me was way more exciting. And frankly, Ben & Sera is already on my favorite list now.
So for next few weeks am clearly sorted for my sheet masks requirement. What about you?
So have you shopped from this site yet? What do you think of those Syringe style samples? Fun eh?
Related Posts
Much Love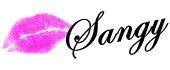 *PR Samples