I have been sharing quite alot of products and mask reviews lately which concentrated more on hydration, skin pigmentation, skin whitening, skin brightening and so on. And following the same, today I have an amazing product review to share with you all. Its Michael Todd Citrus Cream Moisturizer.
A lightweight cream moisturizer powered by a blend of potent active ingredients and essential oils for smoother, younger-looking skin. This hydrating moisturizer combines Hyaluronic acid and
DMAE to restore optimal moisture balance and visibly reduce the appearance of fine lines, wrinkles and enlarged pores. The result is a smooth, radiant, healthy-looking complexion.
Firms, lifts and moisturizes
Restores skin's optimal moisture balance
Reduces the appearance of fine lines, wrinkles and pores
Normal to dry, mature and combination skin
Comes in an easy to use dispense bottle

High performance moisturizer with a light weight formula

Absorbs quickly into the skin

Hydrates and moisturizes the skin really well and is perfect to use under makeup and/or just tinted SPF too

Imparts a healthy glow on regular usage (visible results in 30 days time)

Pores size is visibly reduced

Skin seems much smoother, softer, healthier and radiant
Did you know?
Hyaluronic Acid is considered as Anti-Ageing ingredient and is widely used in Skincare products that are specially formulated to fight against Wrinkle and Fine lines
I have been looking a moisturizer that delivers a bit of Vit C into skin on daily basis and that suits my Sensitive-Combination skin. Luckily, this product delivers all that and more. Skin has improved a lot over the last few days and is much more glowy and radiant plus my pores visibly small than ever before. Makeup (though its just a foundation and/or tinted SPF) makes my skin look flawless. I couldn't ask for more and as for the scent, I am more than happy to ignore it before all the goodness it delivers.
This is my favorite moisturizer at the moment, what's yours?
Have you tried Michael Todd products before? Which one is your favorite?
Related Posts –
Much Love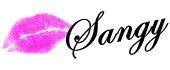 P.s – *PR Sample