For as long as I can remember, one of my main skin concerns has been my combination skin. While I was lucky in teens and early 20's for there were no signs of pores or oiliness of skin, years down the lane, now I find it pretty annoying to battle my woes.
I always thought all I need is a good foundation to cover and hide my pores everyday but luckily that wasn't the case. My first encounter with a

Pore Minish Serum

proved that there are products out there to help this skin concern. And then I got the chance to try Skinmiso Pore Corset Serum.
Here's what this Serum Claims –

This pore tightening serum is unlike any other serum
20 minutes of thorough pore tightening therapy.

Enlarged pores due to multiple factors break down the hydration barrier and lower the elasticity of the skin. The SKINMISO Pore Corset Serum tightens the pores immediately to restore firmness and youth to exhausted skin.

Optimal hydration balance to regulate sebum
Long-term usage of the SKINMISO Pore Corset Serum results in transformation of pores and regulating sebum, the cause of oiliness and skin troubles. With a hydrating but light finish, the Pore Corset Serum creates the optimal hydration balance for the skin to regulate the excess production of sebum to prevent pore enlargement.

Revolutionizing skin tone & texture
The Pore Corset Serum protects frequently irritated and abused pores from damage and enlargement to revolutionize rough, uneven skin tone & texture into smooth and flawless skin.
Honestly, I wasn't expecting any miraculous results or anything different from the serum I have tried previously, nonetheless, I was excited to try something new. See what difference it would make to my skin!
While 15 days of trial period is less and hard to record the changes through photographs, am glad to share why I have grown to love this in the last few days.
Firstly, SKINMISO's Pore Corset Serum is the best pore tightening serum I have ever heard or tried. This serum is perfect for people who have enlarged pores or oily looking skin. Not only that, serum is very hydrating thus making the skin to stay moist, supple and soft making the sebum glands less active.
Cleanse the face thoroughly with suitable cleansing foam.

Use a Nose strip/pack to double clean the area and to get better results.

Apply Pore Corset Serum to areas on face with enlarged pores.

Gently tap with fingertips for maximum absorption.

Wait at least 20 minutes after applying Pore Corset Serum for maximum results!

Use day cream and/or anti-ageing and continue with makeup.
I have found that my makeup looks much flawless than before and it only proves one thing, this serum works like magic (with regular use)!
**During registration use code 193135909 for an instant 5$ discount
Have you tried this serum yet? Which Pore tightening serum have you used?
Much Love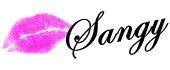 *PR Sample