I remember the days when my granny used to make kohl/kajal at home for all of us. It was safe, hygenic, dark and made our eyes look beautifully big. You'd probably hear a similar story from every girl from South India. We love our kajal/kohl made at home, they were simply the best in every possible way. And then came the days when our mothers no longer knew how to make it as perfectly as grannies and soon the better days were gone, or so i thought so till recently till i came across SoulTree !
If you have been following my blog for a while, you'd know am more of a kohl/kajal girl than a proper eye makeup one; so when i was offered Kohl and lip balm (made from ayurvedic formulas) i was pretty excited.
I love to wear kajal/kohl everyday, even when am at home but unfortnately the modern kohl pencils doesn't suit my super sensitive eyes for a daily regular wear. That's when my love for SoulTree began. I have already worn their kohl all day and my eyes absolutely showed no signs of irritation or whatsoever and their Lip balm (no color) smells ah-mazing!!
Can't wait to tell you more details, but for now here are the pics –
Kohl is indeed pretty dark, just the way i love it!!
Detailed reviews will be up on the blog soon…
Stay Beautiful….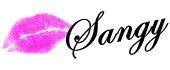 P.s- *PR Samples
Use code
193135909
during registration
to get an instant 5$ coupon to shop!!