I have been obsessing over the Purples and Violets alot lately and in that impulse I bought this beautiful semi-sheer lipstick from Loreal Color Riche Lipsticks range.
It's love at first sight looking at the beautiful packaging and after the swatch, it's the realization that it's just perfect for Spring/Summer days ahead.
Anyways, here's the swatch and what I love about this beautiful shade –
The only con I find is that it's not a long lasting formula, needs a re-touch for a long day wear and the color like I said above is semi-sheer and hence it's not rich and intense in color. On a side-note, this looks brighter and intense on non-pigmented lips and less sheer.
That said, this makes a perfect shade for a simple day-out look and/or for a mess made-up look.
Price – 899 R (Original Price – 999 R)
Have you tried this shade yet? Or any color from this collection??
Much Love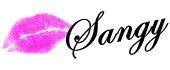 Use code
193135909
during registration
to get an instant 5$ coupon to shop!!