I know its been a while since the Valentine is over but few things are worth mentioning and one among such things is the Valentine Edition of Fab Bag.
I am a big fan of Beauty Bags, it's like a mini surprise every month to treat self, but lately I wasn't very happy. To the contrary, this Fab Bag has got me pleasantly surprised. Unlike others its not the cute bag that came across but the products instead.
For a long time now I have been wanting the perfect skin tone lip color and nail color and I have burnt my hands for quite many times now. I seemed to have picked and tried many wrong ones lately and imagine my surprise when I found these two awesome duo with few others in the Valentine's Fab Bag. Yes, it was love at first sight *-*
Here's what I got –
Honestly, the Lip color and the nail color got me at first glance itself and I seriously can't wait to rock it all Spring/Summer. While I got plenty of bright and lively colors already, these two are perfect for all those sun kissed makeup looks. No?
Besides this bag has covered everything a girl wants to look picture perfect for any given day. Hair Serum, Night Cream and even a Cleanser, this surely is a Valentine Edition in every sense !
What was your favorite from Fab Bag February Edition?
Much Love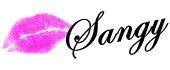 *PR Sample
Use code
193135909
during registration
to get an instant 5$ coupon to shop!!