Diet is often associated with skipping meals and weight loss, and is often projected in a negative way. But fortunately, it's nothing like that at all. Diet is a well planned meal chart that helps in choosing the right food which can help supply the body with all the necessary vitamins, minerals, nutrients along with carbohydrates, proteins including fats that aid the body to function at optimum level.
Like they say, too much is too bad; eating proteins or fruits alone doesn't help the body to function properly. Diet plan should include everything in limited quantities and help the body not to assume it's going to starve. With the signs of starvation, body goes into a storing mode which in fact leads to weight gain. Many studies proved that crash diets and starving often lead to binging which in fact does the worse to the body.
And like so many of you, I have tried various tricks and techniques for months and finally learned few things the hard way.
And today am sharing few tips that worked well with me and helped (still help) to lose weight slow and steady that not only seems to be permanent but also doesn't show any adverse affects on my skin and face.
Here are few tips that you can try too –
Do not cut sugars completely; just replace it with healthier alternatives – honey and jaggery are better options
Do not cut carbohydrates altogether, just follow portion control and the time they can be consumed – should be included in the Morning and Afternoon, should be avoided at Night
Do not eat proteins all day, high protein diet is equal to crash diet – balance out the meal with healthy fats and portion controlled carbohydrates
Do not try to survive on fruits and raw vegetables alone, make them a part of your snack or a mini meal – best option for breakfast and quick snack in the evening
Do not cut fats altogether, a balanced diet should include a portion of fats too – healthier options like nuts and dry fruits are best bets
Though these are not all, these are definitely the most important.
Although I don't have a sweet tooth at all; once in a while I crave for sweet things. And at times like that – a dash of honey with my usual green tea, handful of raisins, a piece of jaggery with walnuts or almonds does the trick.
But if you have a sweet tooth, controlling the amount being consumed and a mix of healthier versions do help a lot.
If all this sounds too much to handle, visiting a Dietician to help you plan the meals seem really helpful. Alternatively you can follow the HoneyDietwhich can help you get through the sweet cravings.
Though everyone have their own ways to include Honey in their Diet, here are mine –
Every morning, drinking lukewarm water with a spoon or two of honey mixed is healthy and aids the body to kick start the day – for someone like me using a lime or lemon in the drink is not an option, this simple drink with just honey also helps. And it is safe to drink even when sick or having any other health issue.

A dash of honey in green tea to add more flavor and sweetness

A spoon of chopped ginger added to two spoons of honey (1:2 ratio) and having a tsp of it (ginger for me and honey for kid) every night before bed seems to keep cold and cough at bay. This is extremely useful when there is a sudden change in weather and/or during monsoons and winter time.

A spoon or two added to smoothies for the sweetness

A spoon added to warm milk to drink at night (especially for kids). This helps to have an undisturbed sleep.
These are few of my tips to follow a HoneyDiet. Do you have any that you love personally?
They also have some recipes on how to include Honey Diet in our everyday life to Stay Fit and Healthy. A Diet planner and Calorie Counter are available too for all those health conscious out there. I love how their site got us covered so well, planning and including honey in our diets just got super easy; yes worry not #HoneyDietIsHere.
Hope you find this post useful and help you to start HoneyDiet if you haven't already!!
Much Love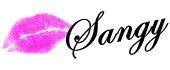 P.s – This post is written for DaburHoney