Born and brought up in the City of pearls, am a true Hyderabadi in all means. I love the kebabs, Hyderabad biryani, the lazy walks along the Necklace Roadand even the *Sweet Pan*. This list, I must say, would be common with any resident here. But if you would ask what's Hyderabad very famous for? – that would be Paradise Biryani, stone studded Chudis(bangles) and the Pearls.
No one passes the city without tasting the famous Paradise Biryani, weekday or holiday, this place buzzes with crowd always. And people are so friendly you would be surprised as how soon they would include you as one of them and make those friendly conversations (typically start with – *kya re…*). It's typical Hyderabadi style of talking which is more prominent in the Old city (in and around Charminar). But the other side of it, the new city shows a strong influence of modern culture and lifestyle. It's probably still one of the safest cities you'd come across when compared with the other Metro Cities in India.
That said, there are many local attractions if one is interested. Commuting is never a problem in the city either, though the city like many others has tropical climate; it's still bearable when compared to the other metro cities.
And if you are planning on a visit to the city, you have a bunch of options to choose from. While the travel would be easy-peasy you might want to do some information gathering before you do your
hotel booking in Hyderabad
. While there are numerous sites to make this a cake-walk for you, the most important thing you need to do is to decide which part of the city you prefer to stay. Ideally, look for some
hotels near Hyderabad International Airport
, You even have some pretty good
budget hotels in Hyderabad
(in and around this area).
But if you are looking for some luxurious ones, Novotel and Taj Falaknuma are the best options.
And if the stay is longer and/or plan is to go some Pearl Shopping or even check out the local attractions, you can also look for hotels in the main city. This way you are equi-distant to the old city to go sight seeing and shopping and to the Airport too. On the bright side, this way you can have the best of both World's and enjoy your stay to the maximum.
Talking about fun, there are certain spots that every visitor is informed before he touch downs in Hyderabad- Hyderabad Biryani, Kebabs, Haleem, Irani chai with samosa and osmania biscuits, Andhra Meal and related delicacies. A lot has been discussed and written about these. But today am going to share few which only a true Hyderabadi would know and are low key –
Sweet Pan / Meenakshi from Dimmy or Bajrang
Country chicken curry prepared by Lambadas near Gandi Maisamma temple
Jowar roti with Hot Rayalaseema curries @ Kritunga or Rayalaseema ruchulu
Pongal and other South Indian dishes with assortment of chutneys @ Chutneys
Kabab's @ Siddiqui
Matka Kulfi @ Bikanerwala
Tapped beers @ MOB (Mad about beer)
Mandi @ 4 Seasons
These are the must try things if you are in Hyderabad. Like they say, what's fun if you haven't tried things which a true localite does?
Much Love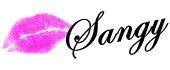 Use code
193135909
during registration
to get an instant 5$ coupon to shop!!