Being the second child one often is at loss and I was no exception. The first and the last gets pampered alot and the middle ones are often expected to adjust and understand and that's a fact. But one thing often ran in my favor, I was loved and pampered too much by everyone else including friends and their parents. I told myself, it was just God's way of balancing his affection and making sure am getting my share of love too.

I had hardships and hurdles and often someone to back me, encourage and protect me too.
Blood relations is onething but coming from total strangers was another. It always gave the flicker of hope whenever I felt down. And hope in turn always got me to do my best.
Back in those days, I did pretty good at my job. The Sullen, the Cranky and the Rude clients were in my list. And that was one challenge I loved most in my job. Luckily, a flash of smile and a heartful wish like *Goodmorning*, *How was your vacation by the way?* etc., and some few thoughtful questions got me in good books with clients always. It wasn't easy but you got the feel right! It was fun, it was all work and no play till one day.
I got this guy(the candidate) a job offer with my client and my job was to make sure he joins at any cost and that too ASAP. Now candidates always had multiple offers and getting one on board might not be as impossible as it sounds but definitely needed some hardwork and little smart talk. That sweet talk was my job always!
A call that lasted for 45 mins changed the tables altogether. My client was happy and the candidate's friend was super angry. He convinced this candidate to join another well reputed company but lucky me, my words had their effect.
Till date whenever we all meet this guy(the candidate's friend) teases us, him (the candidate) for listening to a girl's words and changing plans and me for being tricky and smart. And the surprise part, this guy (the candidate's friend who was super angry) happens to be my Husband now.
It all took a meeting to convince him that I did good for his friend and also to find myself being stalked for next 6 months. How on earth he saw me like a Drew Barrymore? I wonder!! A Pink Schullers Tee and Bare Denim Blue Jeans was what I wore that day and he immediately matched it to the Drew Barrymore in 50 First Dates (well he made me watch that movie after marriage, that's another whole story). And that was the day the game changed.
6 months, 3 times a day he proposed for marriage and I escaped everytime; till one day.
All it took was that one moment when I found myself dumbstruck for being the object of such a pure love. He knew nothing of me and yet he was willing to throw his life at risk for someone he hardly knew. He did things which are hard to express and showed how much I meant to him and how much he cared.
That moment I knew, all those years of being strong for myself and my family; I did secretly wish that i had someone who would love me and be my side. And that wish, that hope came as a guy who turned my life upside down (in a good way).
Now everyday is a new challenge (living with crazy ones under one roof has it's own challenges) that always comes with a new hope, and i am not complaining. I got more than i have ever wished for and looking at this little guy of mine makes me believe Miracles do happen!!
That smile and those tiny arms that wrap around me every night to hum a lullaby(sort of) makes me happy for being alive! Gives a hope that no matter how hard the day turns out to be, at the end it's going to melt away every pain and soothe me to peace with this little one's touch.
Sitting back and rewinding life, am glad for everything that happened for now I know how strong a hope can be; how beautiful it can change a life at times!!
P.s – This post is written for Housing.com in association with Indiblogger
Much Love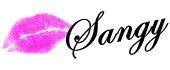 Use code
193135909
during registration
to get an instant 5$ coupon to shop!!