Picture heavy post – Pls be Warned *-*
But then I had very subtle not-so-caramel brown streaks and this time I went ahead with my Stylist's suggestion and got the Auburn Highlights. Lucky me, she customized the style and haircut a bit to suit my taste and preference(wearing a traditional Indian dress with such bold highlights is not always easy)
So before I go on talking about how it was, here's pics –
A quick hair wash to get rid of the traces of any styling products
Hair dried and all ready for the streaks to be applied
My stylist in action
After 30 mins waiting period post streaks application, ready for the hair wash again *-*
Hair cut in progress (i look like am just out of grudge movie…. isn't it?? Lol )
Cut and styled …
Me and My Stylist
Isn't the change lovely? I was given auburn and brown streaks, adding a little depth and dimension to my hair. I love the fact that my highlights and/or streaks show up differently in natural light and focus lights, it's the play of colors i say!! Well, i was given customized global color streaks along with a haircut to give volume at the crown area. That said, it's a rad change to my usual style and i totally love it.
To know which style and color would suit your mood and taste, do check out the video
here
Finally, I can't wait to show you how i would style this hairstyle with my traditional and/or western outfits.
Much Love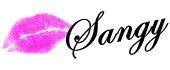 P.s- This post is part of the "#HairIsFashion With The Show Stopping Hair Collection" campaign for Lakme Salon and Indiblogger.


Use code
193135909
during registration
to get an instant 5$ coupon to shop!!