Spring is finally here and it won't be long before the summer hits full-fledged. While Spring is comparatively easy to pull off with some layering and using few bits from the Winter Wardrobe, its definitely not that easy to do so with summer.
And what's fun of having summer if we don't get to re-style some old pieces from last year and revamp the wardrobe with new pieces. Talking about revamping, I love shopping for my summer wardrobe. Its absolute delight to pick another few gorgeous brights or pastels. Embrace the boho style or even opt *girl gone rogue* grunge look with some boyfriend jeans and some loose tees, whatever current trend you want to sport; now is the time.
That said, if you are brand conscious like me and don't mind spending a bit more on classic or modern styles and famous brands (yes, all women love to see their money hanging in the closet not just Carrie Bradshaw!.. okay atleast few like me *-*) online shopping is the best bet.
While many consider it as addiction (I do partially agree, getting best deals and offers one needs an eye of a total addict *smirk*), its one addiction that can get you looking good in no time. But the addiction doesn't have to burn a hole in your pocket or make you go bankrupt and there are much easier ways than you can imagine for staying stylish!
Myntra and Jabong are currently running Mega Sales and it might be just the right time to
Spring into action and do some much needed Spring/Summer shopping. The key here is to look for best deal on your favorite item, so make sure to compare prices.
Another best way to beat that unaffordable price is to grab some coupons. A quick search on Fashion/Accessories coupons and/or for an online shopping site for an example – *Zovi Coupons* should get you the results.
What's best way than to convert those rewards points into cash and shop away? Jabong currently has this feature and I love it for obvious reasons. *-*
So whether you can grab a good deal in Sales or not, getting exciting discount is pretty easy.
Much Love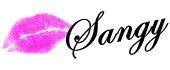 Use code
193135909
during registration
to get an instant 5$ coupon to shop!!