Spring is finally here and now we can happily wave a goodbye to all the layers and warm clothing and reach out for more spring/summery colors and outfits. One thing I love most about the change of season is, I get to pick some new clothes *-*
I just love adding some new pieces to my wardrobe every season so I can do a little mix and match and not get bored of my outfits any day. For this, I often do my homework before hand and save some inspirations. I love Pinterest for the same reason, I can pin away the images for later reference or even save an image or two to share with my friends and talk about them.
While I pin images on various topics everyday, I just started this Spring/Summer 2015 board where I am trying to gather the colors, patterns, prints, accessories and styles that are going to rock this year 2015.
You can go
to see what i have been upto lately.
Anyways, here's a sneak peek of few of my favorites from the Spring/Summer 2015 Trends –
Bright Pinks, Barbie Pinks(lipsticks, read the Dave Lackie post?) and even Pastels are very much in this Season. And as for me I already did buy one –
This lovely Shawl Collar Shrug from VeroModa was on Sale and I had to get it. Remember Pink?
So whether you take inspirations from Runways, Fashion experts or even the local influencers/bloggers; Pinterest is one happening place for all the Fashion details. And for that all you need is a smartphone.
Well, my shopping was just an example; Pinterest often helps me alot in saving images for future references and/or even for inspirations. Pinterest, MyAsusZenfone and Shopping sites is all I need to revamp my wardrobe this Spring/Summer 2015.
What about you? How are you revamping your wardrobe this Spring/Summer ?
Stay Stylish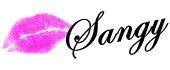 P.s – Post is part of the contest written for #MyAsusZenfone
Use code
193135909
during registration
to get an instant 5$ coupon to shop!!