One of the most high-profile accessories that you can wear all through the year is the Sunglasses. Being one of the most coveted fashion statement pieces and key essentials, a pair of Sunglasses can change any outfit or look from drab to fab in seconds.
Fortunately, with Lenskart.com; shopping for this must-have accessory is now a piece of cake.
While there are a variety of trends and styles to choose from, here are few Eyewear Trends 2015 that rocked this year so far. From Runways and Ramps to Street Style and High-Fashion, this accessory made into news with Celebs and Socialites alike sporting them everywhere.
Embellished – Adorned with a mini masterpieces, this trend speaks a volume of the style – Classy, spectacular, glamorous and high-fashion; it's one of the most note-worthy trend and/or style this year.
Bright/Colorful/Mirrored – Colorful, Stylish and Sporty; this trend was often observed to be paired with matching outfits on Runways. Very fresh and young, this trend is a must-try!
Flat top/square – Impeccable and edgy, this trend turned heads on Runways. With a sporty-chic vibe, it's one style to die for!
Round/Retro – Nothing beats a bit of Vintage and Retro trend; and this style has left nothing untouched including accessories like Sunglasses. Round and oversized with tints and edgy frames; this trend has revamped the Retro trend and took it to another level.
Aviators – Modern and sporty, nothing can ever compete with allure of the Aviators. This timeless classic style makes a spectacular entrance every season with innovative vibes. And this year's Aviators – slightly rounded and mirrored style is everyone's favorite already.
Butterfly / Cat eye – Feline and Sexy with a dose of glamour and mystery, this style is "The Trend" of the Season. With sharp geometric silhouettes and oversized motifs, this eye wear trend has grabbed quite an attention this year.
White frames – Cool and Creative, this classic trend never goes out of style. With Spectacular and luxurious feel, the white frames simply add that classy glam quotient vibe to any outfit.
So these were few Eyewear Trends of 2015.
If the trends and styles were a bit over-whelming and left you puzzled as which style and/trend to choose, here's a quick guide on which style suits which face shape –
So whatever be your favorite trend, get your Sunglasses requirement quick fix with Lenskart. Get your favorite pair now and rock the style!
Much Love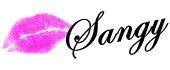 *Sponsored Post
**I don't claim ownership to any of the above pics. All the pics are taken from Pinterest