This beautifully designed and crafted watch is from Jord.
One of a kind, this watch from Jord is made out of wood; perfected to such a finesse and beauty that it's hard to resist. I am wearing
Fieldcrest – Black Jord
here in the pictures –
Fieldcrest Black watch I own is one of my favorite series among the others. Truly a luxury item, this watch from Jord is well crafted to perfection in every sense. Made with scratch proof glass and dark sandalwood, it's a watch just made for me.
I have a particular liking towards the natural earthy tones and this dark Sandalwood which the Field crest is made of just fits the bill. Besides, it truly stands for it's brand name – Jord, a 

Swedish word meaning 

earth

,

soil

 

or 

land.
This simple, minimalistic yet a total standout watch is my current favorite. Unlike the fancy gold/rose gold watches I own so far, this stands out for being chic and unique. Honestly, I can't get enough of this already! Thinking of the Fall/Winter colors; I think I am going to be wearing this a lot coming days. 
Much Love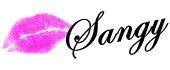 *PR Sample