Life of a girl is often complicated! She is never happy with her face features, body type, height, skin tone and more often than not hair too. I am no different! For as long as I can remember I either wanted a curly hair or wanted sleek and straight hair, but unfortunately my hair is wavy and that made my life oh-so-not-happy!! And like one go-getter I have used straightener quite often and made my hair worse than before (don't all the girls do??).
A regular use of styling products and appliances can often lead to coarse, dry and brittle hair over time and mine was no exception. I can't stop using my straightening tools, period! I just love a perfect sleek hair for all the important occasions in life (that even includes short trips to shopping malls and coffee shops) and I am left with no choice but to nourish my hair as much as possible and use the right styling products to minimize the damage. Knowing all why is my hair in such a pathetic situation?? Call it wrong kind of products!!
Now, talking about damage control and nourishment to the hair; the first step begins with the shampoo and conditioner. Right set of products often make a huge difference to the overall health of the hair, but how do we find that Holy Grail product?? Patience is the key here and try products that claim and promise an overall health of the hair not just instant perfection.
So am here today talking about the challenge I took up with Garnier Fructis Triple Nutrition Shampoo and Conditioner.
They Claim –
Totally Nourished, Transformed Hair in One Use*!
Dry, damaged hair is restored with nutrition.




The power of a triple restoring action to transform hair.




3 Nourishing Oils of Avocado, Olive and Almond.


Helps prevent split ends
Restores smoothness and shine
Claims seem to be too good to believe, so am all set to see for next 30 days as how well this will work on my Dry and Undernourished hair. My hair tends to get frizzy and unmanageable, rough with weak roots leading to hair fall and breakage often and the challenge is to see if Garnier Fructis Triple Nutrition duo can transform my hair magically to well nourished and healthy hair like they claim. So do check back to see my updates on the same on blog as well as Twitter and FB.
That said, it's hard to ignore few things about these products. Here's my first look impressions of the duo –
Packaging is simple and reminds of the warm sunny Summers

Color of the bottles is too catchy and goes well with the fragrance of the products

Smells heavenly, has a pleasant fruity scent

Comes in a easy to use squeeze-y bottles

Shampoo is a bit runny while the conditioner is thick creamy gel like in consistency
So far so good, I love the fragrance and the claims; and seriously can't wait to try. While I do that, you can go and yourself give a try if you are as excited as me.
Price – 135 INR each
Qty – 175 ml each
And for that price it's worth trying and see if this suits my hair and can undo the damage I did!!
What's your initial thoughts about this range? Have you tried yet?
Much Love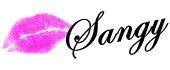 P.s – This post is part of the contest in association with Garnier. Product was sent for review
Use code
193135909
during registration
to get an instant 5$ coupon to shop!!