Healthy Eating | OKF Aloe Organic | Aloe Vera Drink
Onething I am consistent about Healthy Eating (okay, read drinking here) is getting my dose of Aloe Vera all week. It all started oneday when I was randomly going through the sodas and other fruit juices and came across this. I love everything Korean and it's no secret, so when I saw that this Aloe Vera Drink is actually Korean made I had to try. And once I did, I got hooked.
It's

Organic

Grape flavor makes this more tasty and interesting

Good alternative to the canned juices and/or sodas

Its healthy and naturally good when compared to other processed juices

Helps in calming down the heartburn (digestive problems)
Put aside my likes, the Aloe Vera Drink has its own list of benefits. Here's some
–
Aids in the elimination of constipation.

Aids in digestion and helps with stomachaches and heartburn.

Helps to regulate blood sugars.

Detoxifies the body

and colon.

Helps with weight loss by increasing metabolic rate to burn more calories.

Improves circulation.

Aids in healing damage to internal tissues.

Regulates blood pressure.

Strengthens immune system.

Retards the growth of cancerous tumors.

Helps to reduce inflammation.
I personally found that this calms down my heartburn which gets triggered due to my eating habits at irregular intervals.
That said, I strongly believe that Koreans are the best when it comes to Health and Skincare. If they make it, there's no room for doubt (atleast for me)
2-4 ounces is ideal, that's approximately half a cup a day and not more.
This tastes great when served cold, so make sure to stock upon these for the coming hotter months
Hope you find this post useful, Happy Healthy Eating(err… drinking) everyone *-*
P.s – Opinions are my own and please consult your GP or Family Doctor before making any decisions; especially Pregnant and Feeding Mothers*. I do not take any responsibility if the above mentioned product doesn't work for you. Consume at your own risk.
NEITHER IT'S A SPONSORED POST NOR AM BEING PAID IN ANY MANNER
Much Love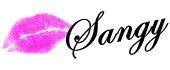 Use code
193135909
during registration
to get an instant 5$ coupon to shop!!