As much as I love to indulge in some delicious food (read junk) I often gravitate towards picking the food that's healthy. Apart from keeping a stash of fresh fruits at home, I also snack on dried fruits that I love. But I was looking for something more, something I can carry and eat while on move and something hassle free.
Fruits and dried fruits, honestly, are difficult to eat and I often worry about staining my clothes when I am out. So when I had a chance to try these health bars, I was more than happy.
I am not new to these bars, I have tried the bars from Nature Valleyand Kind. I still have few stashed while I speak; but honestly bars from Rite Bite are my favorite of all.
While there's quite a choice with RiteBite, my favorites stand to be Easy Slim (they have rich dark chocolate taste) and Easy Calm(chocolate again). Easy Immune is good too, I literally could taste the seeds and enjoy that nice crunch but the dark chocolate craziness took over me and I fell in love with the first two.
Why I Love Ritebite Bars –
Low Glycemic
No Added Sugar
Gluten Free
Non – GMO
Prebiotic
And a bunch of other super good ingredients like – Green tea, Guggul, Yerbamate, Garcinia, Ginger, Amla, Lemonbalm, Tulsi, Ashwagandha, Passion flower and many more
Healthy Eating was never this easy and delicious!!
Price – 90 R each for 50 gm
Alternatively can also buy –
Amazon
Much Love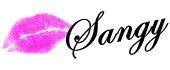 *PR Samples