Summer feels incomplete without beaches, cocktails, breezy outfits, sunnies, scarves and slip ons. Now, whether I hit the beach or not, having the mere thought makes me super happy.
Studies say, we instantly connect ourselves to partying and holidaying at exotic locations and beaches the moment we see anything that implies holiday mood. Talk about Human Minds !!
So don't be surprised if you have felt that same rush of holiday vibes too when you saw the Fab Bag May Edition. Believe me, you aren't alone.
Ahem! I experienced same and I kind of acted like a little girl who saw candy.

You see, I have a thing for nautical stripes and I can't resist them in whatever form they come; so I was kind of too happy to see the bag in my favorite print. And next, the Bomb.com !! The lipgloss from *Be a….Bombshell* nearly made me dance with joy.
Well, this time, the lipgloss and the bag itself are my favorites from this month's Fab bag.
Related Posts
Much Love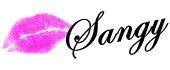 P.s – *PR Sample