­Many of you might be familiar with L'Occitane brand, but did you know that they have a spa in our very own city, Hyderabad? Atleast I didn't, till I was invited by them to have a experiential time and see what I think about the place and their service.
I needed some pampering time, seriously, besides with my Anniversary just around the corner it was hard to resist. So I agreed!
Upon Arrival, I was greeted by big smiling faces and courteous staff. While I was busy chit-chatting with the Spa Manager, who was kind to note down my preferences and suggested a facial, I was served a Welcome drink(a detoxifying concoction of basil, honey and ginger) and offered Bamboo slippers I can change into and relax.
Soothing music in the background, warm concoction to sip that started to soothe and relax my nerves and the bamboo slippers got me into a feeling that I was vacationing, was on a short holiday trip sort and already felt super relaxed.
Anyhow, I opted for an Immortelle Facial as suggested by the Manager. I was pleasantly surprised when I was given out a form to fill enquiring about my preferences, health concerns, stress levels and even stiff muscles which needed attention. So much information for a Facial?
You can read about the Immortelle Facial and all others here –
Fact # Immortelle is another word for Everlasting. This flower can live upto 6 yrs after plucking and is considered to be with exceptional Anti-ageing properties.
Coming back to my experience, first, my tired feet were given a few seconds soak and then gently massaged focusing on pressure points. Though it lasted less than 5 mins, I instantly felt surge of relaxation seeping through my body. Then I was guided around the room and even given a detailed explanation on how and what this facial was all about.
Tired feet felt so better!
The tub for a soak and the steam and shower room attached –
Fact # A Revitalizing Blend measuring 50ml is made from a ton of Roses and costs around 10k ! This one is not for retail and is exclusive for Spas of L'Occitane.
My masseuse, started off with cleansing the face and then started the facial. Here, I must apologize, I often drifted off to short naps and had no clue what exactly happened.
Honestly, it felt like trance. I could feel the gentle yet strong strokes on my face, relaxing every muscle and nerve with utmost gentleness and perfection; yet I couldn't rather didn't wanted to move an inch or even bother about what actually was happening. The music, the aroma of scents, the strokes and the relaxation is all I remembered.
On the bright side, I do remember vaguely few things still. I remember that the pillow mist smelled heavenly and post-facial eye cream, moisturizing cream and SPF were applied along with lip balm at the end of the Facial. Lol… *-*
My experience was amazing, I really and absolutely have no words to describe how luxurious and awesome I felt at the end. Also, later i understood clearly why they needed so much of information. They have personalized the Facial too according to my preferences. No strong scents, medium pressure in strokes and extra attention to my neck and shoulder muscles at the end of the facial and most importantly decreased the steam time (as i have mentioned my skin is super sensitive to heat).
All this took my experience to a new level and definitely heightened my sense of being pampered and being in the luxury.
Was all this worth 4k plus taxes for a facial? Yes, 100%. My skin never felt so pampered, smooth and glowy post any facial i got done in well know parlours earlier. This Facial is definitely worth all the hype and money. Besides all this, its Anti-Ageing? Yes, please!
Here's the happy me feeling like million bucks –
Located on the 2nd Floor, Adjacent to Apollo Life Center Jubilee Hills; it's one place to unwind, relax and get pampered!!
They do have VIP Memberships and can arrange Spa Parties if you wish for, make sure you check out the Menu/Brochure/Catalogue in detail.
On a side note, they have body massages for Couples too. What's better way to enjoy this Valentines than hitting the Spa with your partner?
Know more here – http://www.loveofspa.com/metro/city/Hyderabad


Hope you found this post useful, well i almost re-lived those moments again putting out in words to you *-*
Till next time………
P.s – I was offered Spa services for Review purpose. No compensation was involved in any manner and my opinions stays Honest!
Much Love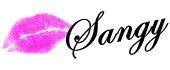 Use code
193135909
during registration
to get an instant 5$ coupon to shop!!