Bags are the wardrobe staples and the most essential accessories we need for everyday use. While there is a

huge selection and variety of bags available in the market, my favorites stand to be the cute

totes, hobo bags

and

the ever trendy

cross-body bags

.
I love them for the simple fact that they are more convenient than the others when going around or just hanging out with friends. Besides who can resist them when they come in such gorgeous and lovely styles!!
there are so many bags and options to choose from it's like there is something for every one and something for every style. Hiking bags for the adventurous,

backpacks

for students,

laptop

cases for the business minded, tote and hobos for the fashion conscious and cross-body and messenger bags for the uber chic.
And for the stylish fashionistas who want to sparkle at every party, there are some fancy clutches and a wide variety and choice of sleek wristlet

s that can simply up the glamour quotient.

For hipsters who like to accentuate their outfit, there's a choice of cross-body bag

s in lovely

earthy tones. And for anyone who is planning for a weekend getaway and need a hip feel, duffel bags are the best choice. For the laid-back feel or for a holiday beach look, satchels are the perfect fits.
Wait. Heading to shopping with girls? Get a stylish

cross-body bag

, a cosy

blanket scarf, and

boot socks

for an uber chic look.
So whatever maybe your mood or reason, there's nothing a

colorful bag can't fix!

And

with wide range of colors, styles, sizes and shapes to choose from, one can always find the right bag to match the mood no matter the occasion!
Are you ready to amp up the Fashion this
Fall-Winter? Pick some fancy accessories and/or charms to style up your favorite bag.
So what's your favorite style?
Find such lovely and stylish bags at reasonable prices on Sammydress
Much Love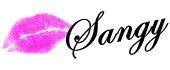 *Sponsored Post