As a teen I always loved to read and jot down a lot of ideas in the Diary. I had some pretty insane ideas and stories to tell back then. While everyone wondered what on earth I always wrote in the diary, for me writing in a diary was my way of expressing things. While many times I wrote love poems (what can you expect more from a teen?), I often deviated towards writing stories. They say, every person is a story teller – some write and never talk, some talk and never write.
Well now looking back, I miss that fun! It was nice to be surrounded by books and the notes that kept my secrets well hidden. Like they say, a Diary is a girl's best friend!
Moving on, I might not have depended on a diary so much but I have definitely grown fond of some pretty looking things to have in my handbag. One such is having a Diary handy!
Today am here to share about a diary that is so pretty and neon-y –
At Cafe Coffee Day
A quick stop-by at Dunkin Donuts
I might not be using this to write some fancy and love-filled poems anymore but I definitely use this for noting down my crazy and insane ideas. This is my favorite at the moment to note down blog post ideas and also my plans about posts on social media and such things. That's the life of a blogger! But you know you can do so much more with this one!
This Story Teller Diary from Doodle Collection is not only inexpensive but also pretty catchy to the eye with its neon color and leather cover look. And if you hurry, you might just avail their 50 Rs off offer that's running at the moment.
Much Love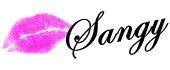 *PR Sample